Meet us at conventions
As every year, we are represented at several conventions to share the joy of 3D printing with you.
Not only can you buy our special exclusive convention items there, but you can also exchange ideas with us about 3D printing and its possibilities.
Of course you will also be able to watch a 3D printer live at work!
Step 1: Scan your head
We scan your head, create a basic model and refine it by cutting and smoothing to eliminate scanning errors and unwanted protrusions such as hair.
Our focus is on precision to best reflect the exact dimensions of your head.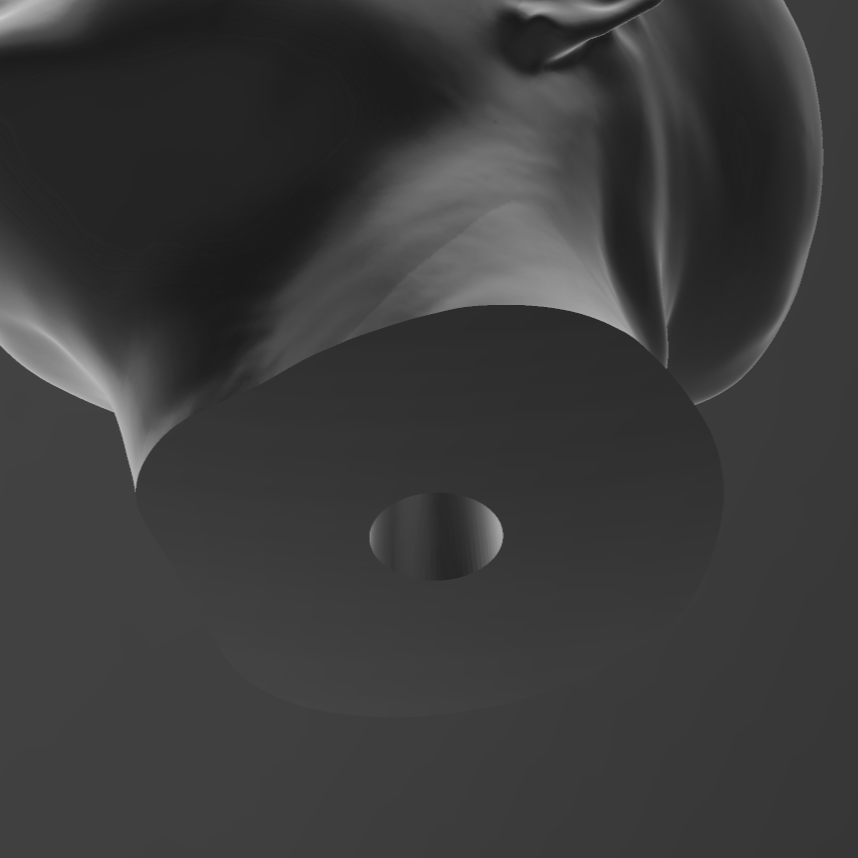 Step 2: Post-Processing
Do you have a special holder for your dress form or table? We adapt the model so that you can use it optimally.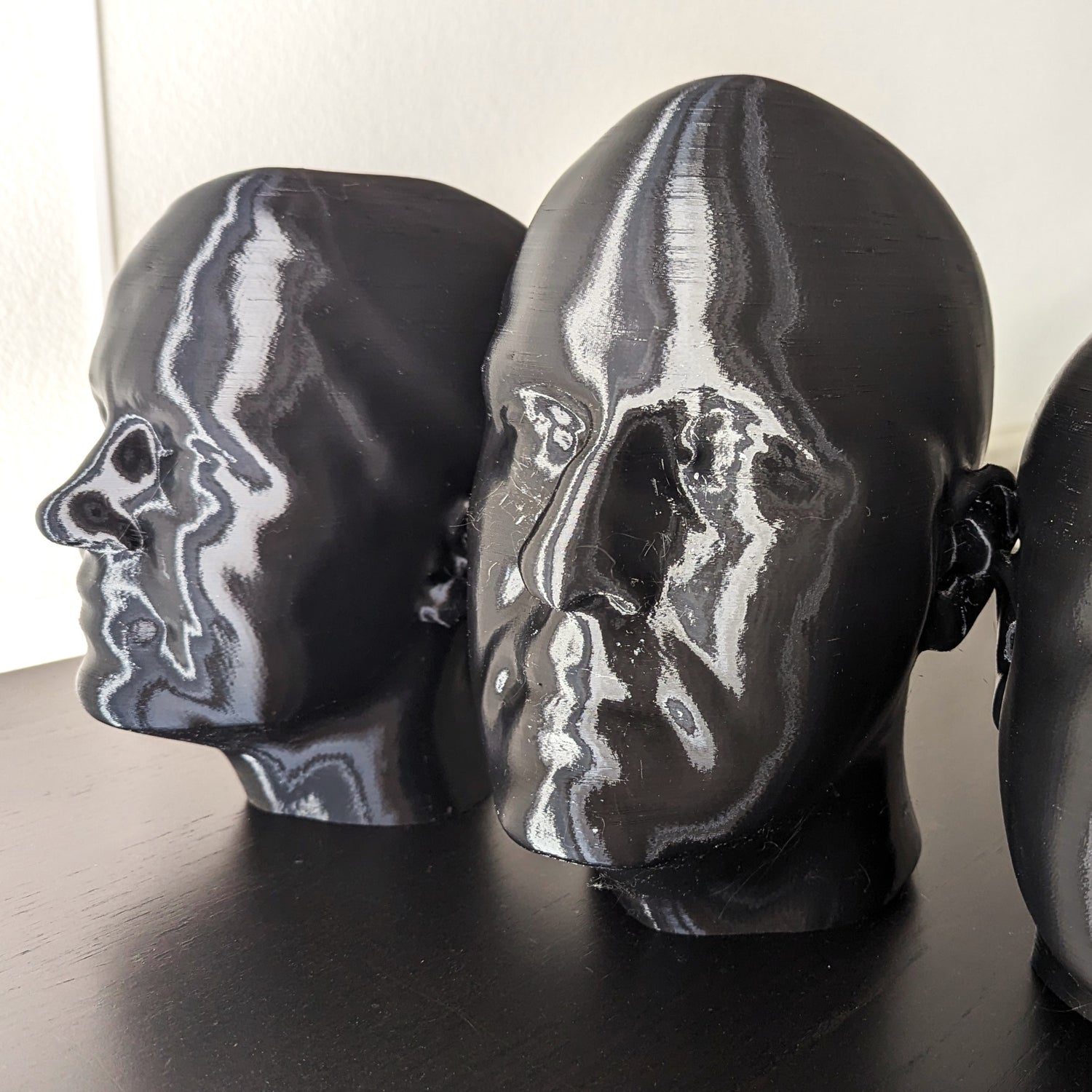 Step 3: Your head 3D printed
After customizing it according to your wishes, we create a life-size 3D print of your head and then carry out careful post-processing. We attach particular importance to the optimal balance between quality and stability.
Information about the offer:
Our head scans are carried out exclusively in our workshop in Jegenstorf, BE
We offer extremely precise scans, but in which we create a smoothed doll head model. The original scan and print with hair and similar features are not available
We provide disposable hairnets, but you are welcome to bring your own for the most authentic result possible
The scans are carried out either with ears visible or covered (with a swimming cap) to ensure usability, for example for helmets
If you use a special head holder, please remember to bring it with you or let us know the dimensions
Prices:
3D scanning and processing:
80 CHF
(3D scan, creation of raw data, cutting, smoothing, dimensioning)
Post processing:
20 CHF
(Adding openings for brackets)
3D printing of the head:
140 CHF
(Printing, post-processing and shipping (CH))
You are welcome to contact us for an appointment. We will then organize everything with you!
Contact form (or directly to: preischl3d@outlook.com)